"The Blade That Conquered The American West"
A camp knife at home in the kitchen, the NORDSMITH CANTEEN KNIFE is inspired by the classic frontier butcher knife: now a do-it-all camp knife for the 21st century.
The clever handle design allows you to get the most out of this versatile blade. Strong enough to chop wood, yet agile enough for fine detail work. The continuously curved edge also makes it an excellent butchering and food preparation tool.
CANTEEN KNIFE SPECS
Each Nordsmith Knife is made by hand. Dimensions may vary slightly.
Designer: David C. Andersen
Steel: 1/8" thick AEB-L
Hardness: 57-59 HRC
Handle Material: Canvas Micarta
Sharpened Length: 5.5 inches
Overall Length: 11 inches
Weight: 9.5 ounces
Sheath: 8 oz. Black Leather with firesteel loop and dangler attachment.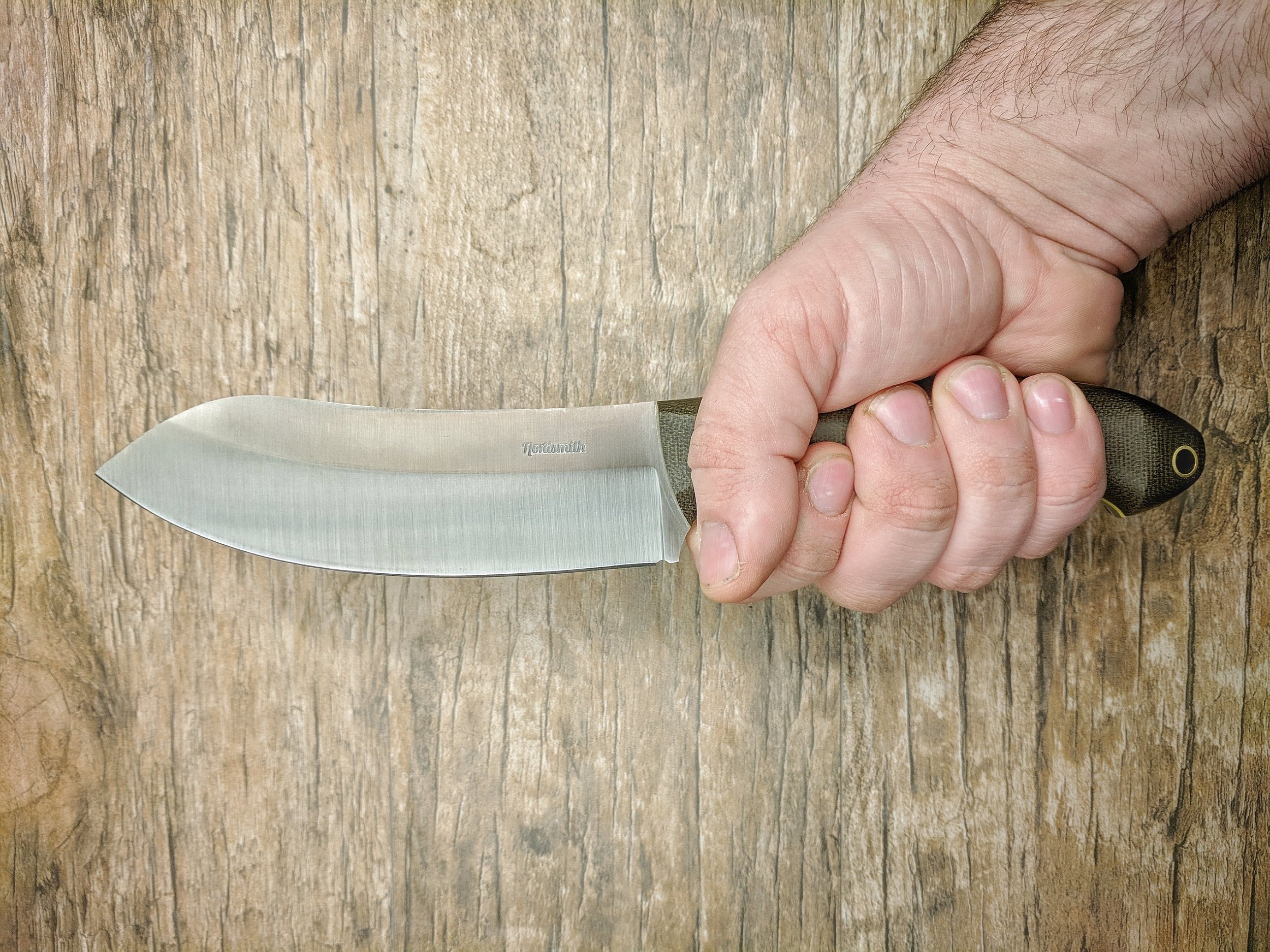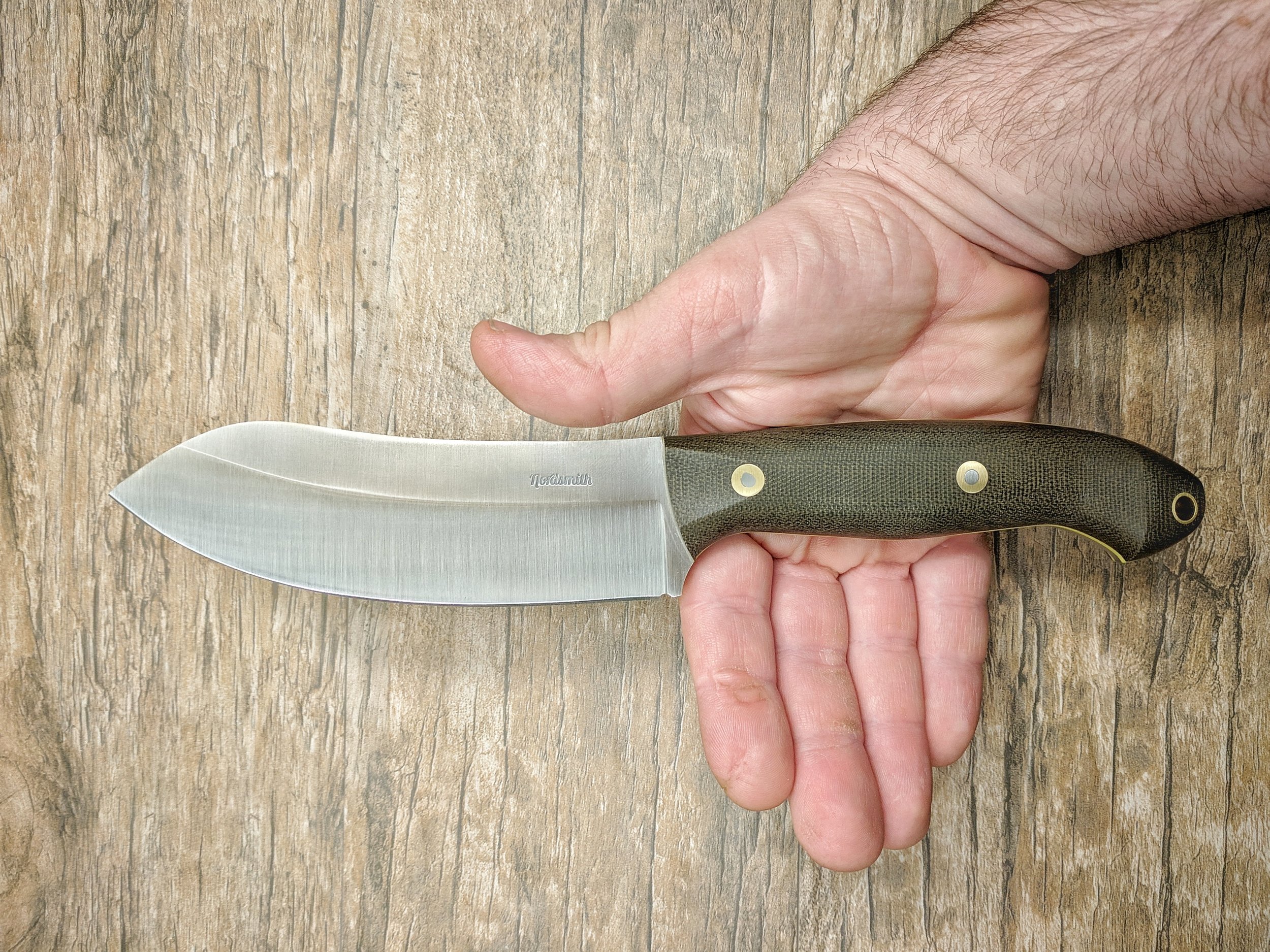 Named after the organized camp kitchen, the Nordsmith Canteen Knife excels in any environment: Camping - Cooking – Hunting – Hiking – Bushcraft
An innovative handle design extracts maximum versatility from the blade.
The standard grip indexes well for all hand sizes. The slightly trailing edge in this position is great for carving and slicing.
Thumb scallops allow for a comfortable pinch grip, making precision point work easy as well as facilitating rocking motions on a cutting board. The hump near the tip of the blade helps with a two-handed grip when rocking.
The Canteen Knife can also handle light chopping. The downward angled back and pommel swell create a secure grip when tackling small branches or joints of meat.
Choking back on the pommel changes the edge contact angle, squaring it up with your target. The blade hump adds weight to your swing for more power.
The point of the knife is located along the centerline from the pommel, making for efficient and controllable drilling motions.
AEB-L premium stainless steel makes for a durable blade – outstanding edge retention, high toughness, edge stability, and easy maintenance all make AEB-L the Perfect Steel for an Outdoor Knife.
The handle is equally durable. Canvas micarta will not swell or crack like wood, is nearly indestructible, and provides excellent traction in wet or dry conditions. The scales are held in place with marine-grade epoxy and "Loveless-style" bolts. A large lanyard hole allows for easy customization.