"Make things as simple as possible but no simpler." –Albert Einstein.
Following the success of the Nordsmith Canteen Knife, founder David C. Andersen has announced a new handmade knife appealing to outdoorsmen and home cooks alike – the Nordsmith Lapwing.
This bird-and-trout/paring design is perfect for those smaller tasks around camp or in the kitchen.
LAWPING SPECS (each knife is handmade in the USA – specs may fluctuate)
Steel: 3/32" thick AEB-L Premium Stainless
Hardness: 57-59 HRC
Grind: Convex with secondary bevel
Handle Material: Canvas Micarta with G10 Liners
Blade Length (tip-to-handle): 3.75 inches
Sharpened Edge: 3.25 inches
Overall Length: 7.75 inches
Weight: 3.2 ounces
Sheath: Leather hip sheath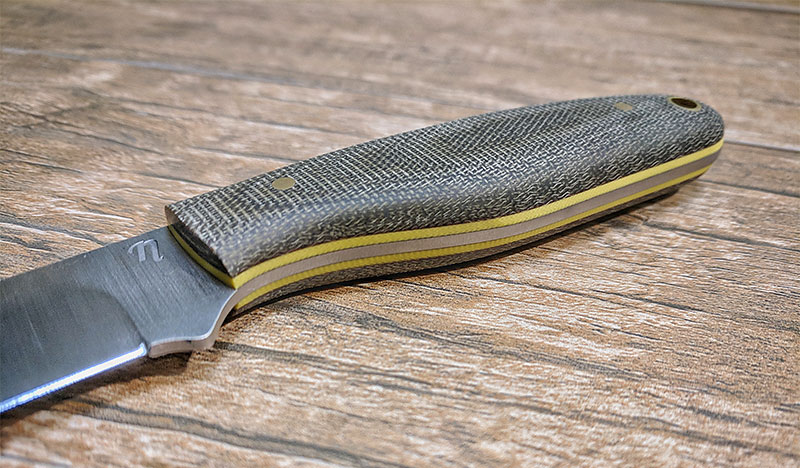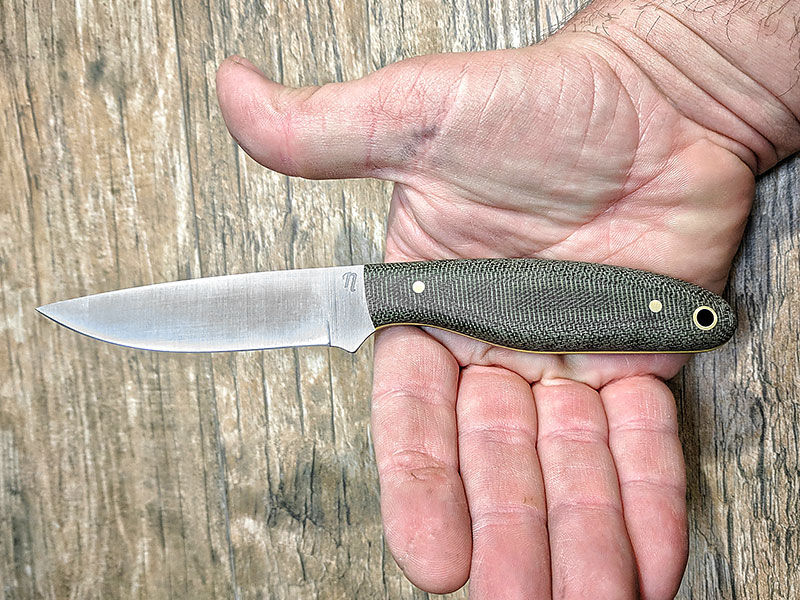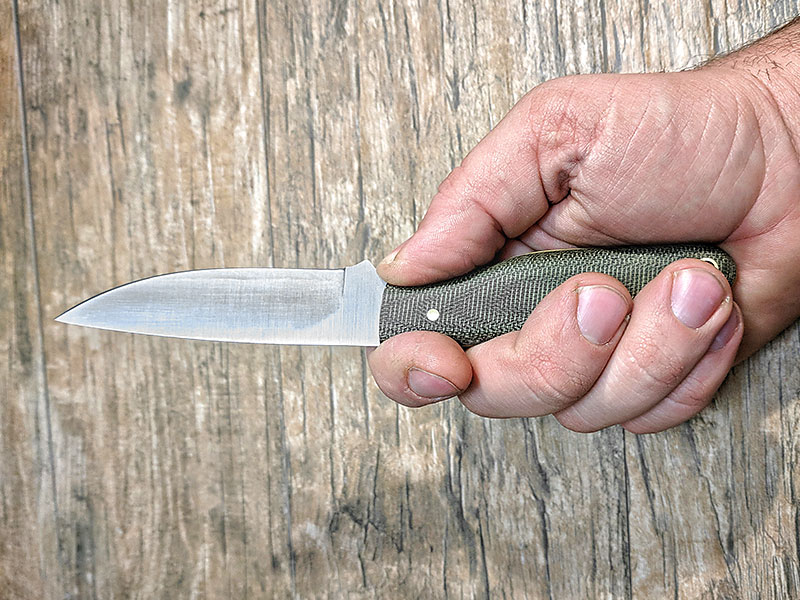 "I designed the Lapwing as the ideal companion to the Nordsmith Canteen Knife. It complements that blade perfectly and is also great as a day-hiking knife or an everyday carry."
–David C. Andersen, Founder, Nordsmith Knives
The Lapwing continues Andersen's passion for camp cutlery that is also at home in the kitchen environment. As adept at whittling and small game as it is at food prep, the Lapwing has a full four-finger handle for easy control of the knife.
The successful First-Run of the Nordsmith Lapwing was limited to 30 units bearing a special "1st" stamp denoting their part in the first run. They are outfitted with our signature launch colors – green canvas micarta with yellow G10 liners – and come with a handmade leather sheath in black with contrasting stitching.
The handle is equally durable. Canvas micarta will not swell or crack like wood, is nearly indestructible, and provides excellent traction in wet or dry conditions. The scales are held in place with marine-grade epoxy and brass pins. A large lanyard hole allows for easy customization.